Board of Directors
OUR BOARD CHAIRMAN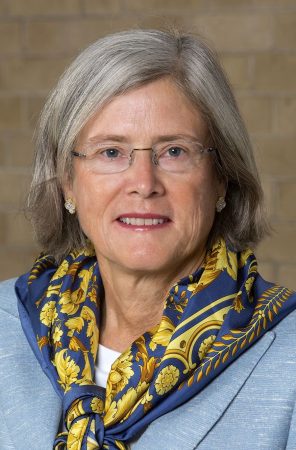 Ms. Cornelia "Cornie" Thornburgh has served and currently serves as a director or trustee on a number of private not-for-profit boards. She is the first woman's Chair of Trinity College's board of trustees, Hartford, CT, where she also announced their new president after leading the presidential search committee.  As a trustee, she was a founder of Trinity Women's Leadership Council and former tri-chair of the college's capital campaign to raise $350mm. In 2010, Ms. Thornburgh was the first women recipient of Trinity's Eigenbrodt Cup, the highest honor for alumni of the college.  Ms. Thornburgh was former chair of the board of trustees for Convent of the Sacred Heart, a pre-K through 12 private independent girls' school in New York City.  In 2014, Sacred Heart opened a second campus consisting of a 50,000 square foot athletic facility in Manhattan that she was instrumental in launching along with co-chairing a $75mm campaign to support its construction.  In 2012, Ms. Thornburgh joined the Lord's Place, an agency committed to breaking the cycle of homelessness in Southeastern Florida. Prior to being announced chair of their Board of Directors in 2016, she served as the head of their advancement committee and as the board's secretary. Ms. Thornburgh was also formerly a trustee of the American Ballet Theatre and the Zurich International School.
In addition to her non-profit work, Ms. Thornburgh has served as the Chair of the Advisory Board of Eachwin Capital, a privately-owned investment manager, since 2013.
Ms. Thornburgh received a B.A. from Trinity College in 1980 and an MBA from Columbia Business School in 1985.  She was formerly a financial analyst at First Boston Corporation and an Account Supervisor at J. Walter Thompson.  She is married to Richard Thornburgh, a private investor and vice-chairman of Corsair Capital.   They have three grown daughters. She is an avid golfer and enjoys biking, paddle boarding and sailing.