Good financial stewardship is a top priority of The Lord's Place's
staff and Board of Directors.
We understand that our programs must be results- oriented, affordable, and sustainable over time. We are continuously developing systems that will enable us to increase capacity and program effectiveness through collaboration and other high-performance mechanisms. Every dollar is spent with careful consideration of our clients' needs, and transformation of lives is always our primary financial concern.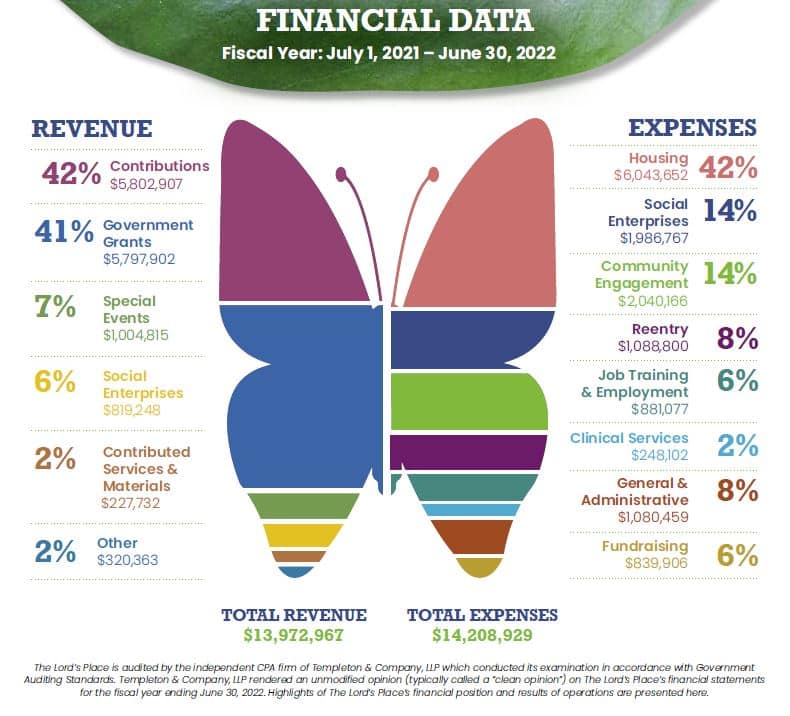 ---
Contributions benefit The Lord's Place, a not-for-profit tax exempt organization.  A copy of the official registration and financial information of The Lord's Place, CH3776, may be obtained from the Division of Consumer Services by calling toll free 1.800.435.7352 within the state of Florida or by visiting www.floridaconsumerhelp.com.  Registration does not imply endorsement, approval or recommendation by the state. Federal Tax ID # 59-2240502.