Who We Are
Our Mission
The Lord's Place is dedicated to breaking the cycle of homelessness by providing innovative, compassionate and effective services to men, women and children in our community.
We offer comprehensive services designed to end homelessness… once and for all.  Our aim is to provide programs that assist our clients in finding their unique path, which leads to a place called home.
The Lord's Place is a non-sectarian, social impact 501(c)3 organization that, for 40 years, has been changing the lives of families and individuals experiencing homelessness.
Click here for a look at our strategic plan.
A Little History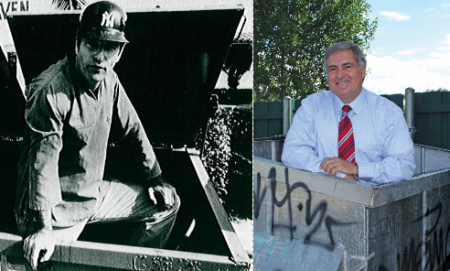 The Lord's Place has served the homeless in Palm Beach County for more than four decades. In 1979, founder Brother Joe Ranieri slept in a dumpster for 30 days to raise awareness and funds to open the agency's first homeless shelter. Since then, we have continued to evolve as an agency, keeping the needs of our clients in sharp focus and preserving the integrity of our mission.