Our Mission: The Lord's Place is dedicated to breaking the cycle of homelessness by providing innovative, compassionate and effective services to men, women, and children in our community.
Our founder, "Brother" Joe Ranieri, was an orphan who experienced housing instability at an early age and whose younger brother died tragically on the streets. In honor of his brother's memory, Joe opened a soup kitchen in 1979 to feed the homeless. Four years later, he slept on the steps of St. Ann's church in West Palm Beach, FL, for thirty days to shed light on the plight of the homeless. He used the donations he received to create the first shelter for homeless families in Palm Beach County.
Since then, The Lord's Place, named by Brother Joe, has continued to transform the lives of those who are suffering in our community.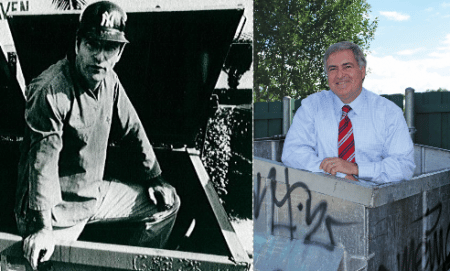 Our Inclusivity
The Lord's Place, a non-sectarian, social impact 501(c)3 organization, offers transformative and comprehensive services designed to end homelessness for the most vulnerable and neglected individuals and families in Palm Beach County.  For more than 40 years, we have aimed to provide innovative, compassionate, and effective programs that assist clients in finding their unique path, leading them home.
To emphasize our open-hearts and all-inclusive culture, The Lord's Place created a Racial Equity Advocacy for Change Team (REACT) in 2020 to foster racial equity agency-wide.  It identifies strategies to address systematic inequalities and creates a collaborative environment of equality, education, and action within the workplace to guide current and future programs and policies.  Further, this committee pledges to raise the voices of the unheard and is a platform for creating change within our organization and the community at large.