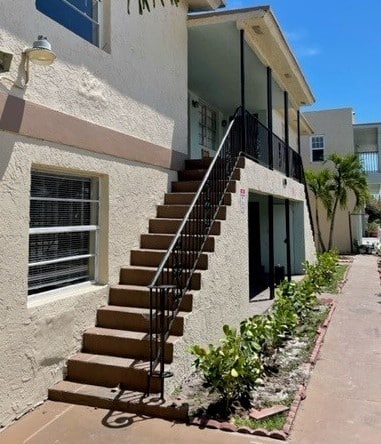 In the summer of 2022, The Lord's Place opened the doors to C Place, a 25-bed supportive housing campus for vulnerable individuals in West Palm Beach, FL. Thanks to a partnership with Southeast Florida Behavioral Health Network (SEFBHN), The Lord's Place was awarded a contract to operate this new campus for single adults experiencing homelessness, former incarceration, behavioral health conditions, and other barriers to stability.  The property is owned by Nyasha and Ike Chimbandi, co-founders of We Second Chance LLC who use their housing investments to give back to our community.
​​C Place provides short-term (18–24 months) supportive housing using principles from the evidence-based Housing First model. Clients are matched with a case manager who works with them to complete a personalized service plan and connect them to comprehensive supportive services to stabilize their housing and behavioral health.
Wraparound services include case management, peer support, benefits navigation, basic needs assistance (food, clothing, hygiene, etc.), transportation, job training and placement, life skills instruction, counseling, recovery support, ABE/GED tutoring, and SOAR.  They are also connected to CARE Team, The Lord's Place innovative multidisciplinary clinical program. Once clients are stabilized, The Lord's Place staff will assist the clients to transition to permanent housing.