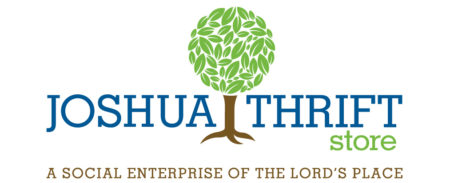 We are excited to announce that we have completed our safety procedures
and have opened two Joshua Thrift Store locations!
Please see below for our new hours of operation.
We ask that all shoppers wear masks and follow
CDC distancing and sanitation guidelines.
We are also limiting the number of shoppers
in the store and appreciate your patience.
The Lord's Place Joshua Thrift Store benefits the organization in many ways.  Proceeds from store sales directly support the programs and services of The Lord's Place.  Additionally, it provides an opportunity for formerly homeless clients to complete customer service work experience training in a retail setting.  It also helps clients, as they are given vouchers to "purchase" clothing, furniture and other essential items at no cost.
We are accepting donations at all locations!



Donation pickups are also available.

Email us at donate@thelordsplace.org or call 561.537.4666
Please continue to watch our website for updates and thank you for thinking of us.
We are grateful for your support and look forward to engaging with you soon.
Find amazing treasures at our three locations!
   
7600 South Dixie Highway                     905 US Highway 1                                       
West Palm Beach, FL 33405                    Lake Park, FL  33403
(561) 531-5033                                            (561)283-0530   
Hours:
Tuesday – Friday: 10:00 a.m. – 5:00 p.m.
Saturday – 10 a.m. – 4 p.m.
Closed Sunday and Monday
750 S. Military Trail, Polo Marketplace Plaza                              
West Palm Beach, FL 33405
(561) 537-4666
Hours:
Wednesday & Friday: 10:00 a.m. – 4:00 p.m.
Private shopping available daily by appointment
We also have two online stores!        

  To shop at our eBay store:                 To shop at our Amazon store: