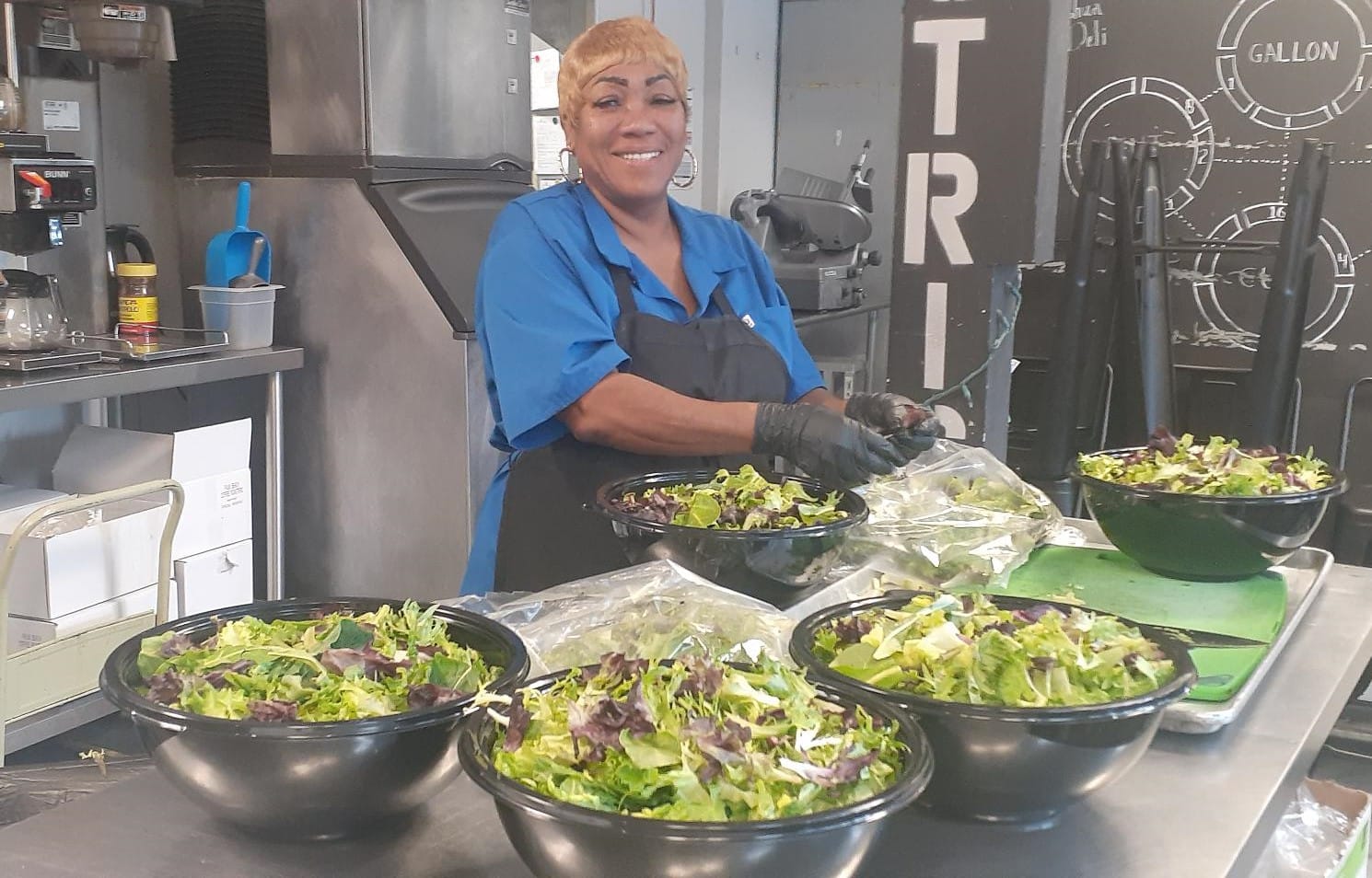 Joshua Catering supports The Lord's Place programs and services to break the cycle of homelessness in Palm Beach County.  Joshua Catering also provides an opportunity for formerly homeless clients to complete culinary work experience training in a professional culinary setting.
The Culinary Transitional Work Experience program provides students with the necessary foundational skills to acquire an entry-level position in any commercial kitchen.  The Lord's Place new client-services center at 2808 N Australian Avenue in West Palm Beach is now operational and all catering comes from this new state-of-the-art kitchen.
Over the past decade your tremendous support helped us evolve Joshua Catering into a transformative culinary training program serving our community at large with fresh, delicious catering.
Our specialties include a variety of hot and cold breakfast, lunch and appetizer choices, made fresh for events ranging from 10-150 people. We also offer fresh baked goods - cakes, pies, cookies, bars and more.  All items are available for pick up or delivery.* For the convenience of our customers a pay link is sent prior to the day of the event.
Catering services are available Monday-Friday from 7AM-5PM.
*There is a $25 delivery fee.
---