Joshua Deli & Catering
Welcome to The Lord's Place Joshua Deli & Catering!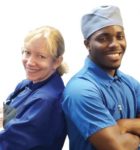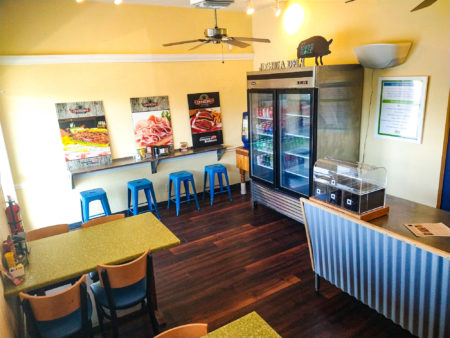 The Joshua Deli location is new to the Joshua Catering social enterprise which supports The Lord's Place programs and services to break the cycle of homelessness in Palm Beach County. Joshua Deli staff prepare and deliver food to Café Joshua, which serves lunches and provides table companions for hundreds of people who are homeless and come to The Lord's Place weekly for a hot meal.
The deli also provides an opportunity for formerly homeless clients to complete culinary work experience training in a professional culinary setting. The Culinary Transitional Work Experience program provides students with the necessary foundational skills to acquire an entry-level position in any commercial kitchen. Joshua Catering is currently being operated from this new Lake Park location while The Lord's Place builds its new client-services center on Australian Avenue in West Palm Beach.
Over the last decade, your tremendous support helped us evolve Joshua Catering into a transformative culinary training program serving our community at large with fresh, delicious catering.
Thanks to you, our loyal customers, we have seen exponential growth over the years. However, we have also had growing pains and strains, some due to the Covid pandemic. As we carefully assess our future and align with our mission, we have decided to alter services to focus on our clients' needs. It is in the best interest of our culinary apprentices to only provide breakfast, lunch, and afternoon treats to our community. Beginning in January 2023, we will no longer provide evening or weekend catering, and we must cap any catering order to less than 150 guests.
We appreciate your understanding and thank you for your patronage. This change will help us better serve our clients with enhanced training and education opportunities.

Join Joshua Deli Dividends and start earning delicious rewards!
Get a 25-point welcome bonus and unlock $5 OFF for 50 points.
Click here to join!    Check out our menu here!
Please join us for lunch or order our delicious catering!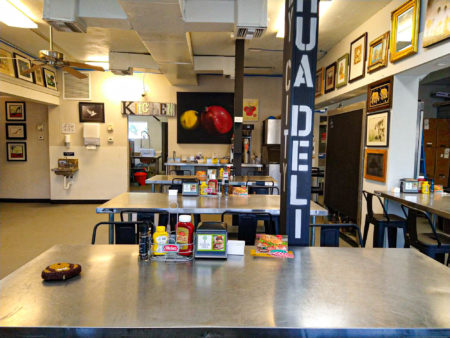 933 Park Avenue
Lake Park, FL 33403
561.433.6022
Catering@TheLordsPlace.org
Deli Hours of Operation:
Monday-Friday, 10:30 a.m. – 2 p.m.
All food items are made using high-quality meats, cheeses, and deli products by Cheney Brothers Duck Deli line.
Joshua Catering & Deli staff pledge to uphold and abide by all COVID-19 safety guidelines and practices mandated by the Centers for Disease Control while engaging in the preparation and delivery of food and beverages. In an effort to keep staff and guests safe, masks are required for entry and ordering food and can be removed once seated.
Catering Breakfast Menu     Catering Hors d 'Oeuvres Menu     Catering Hot Entree Menu