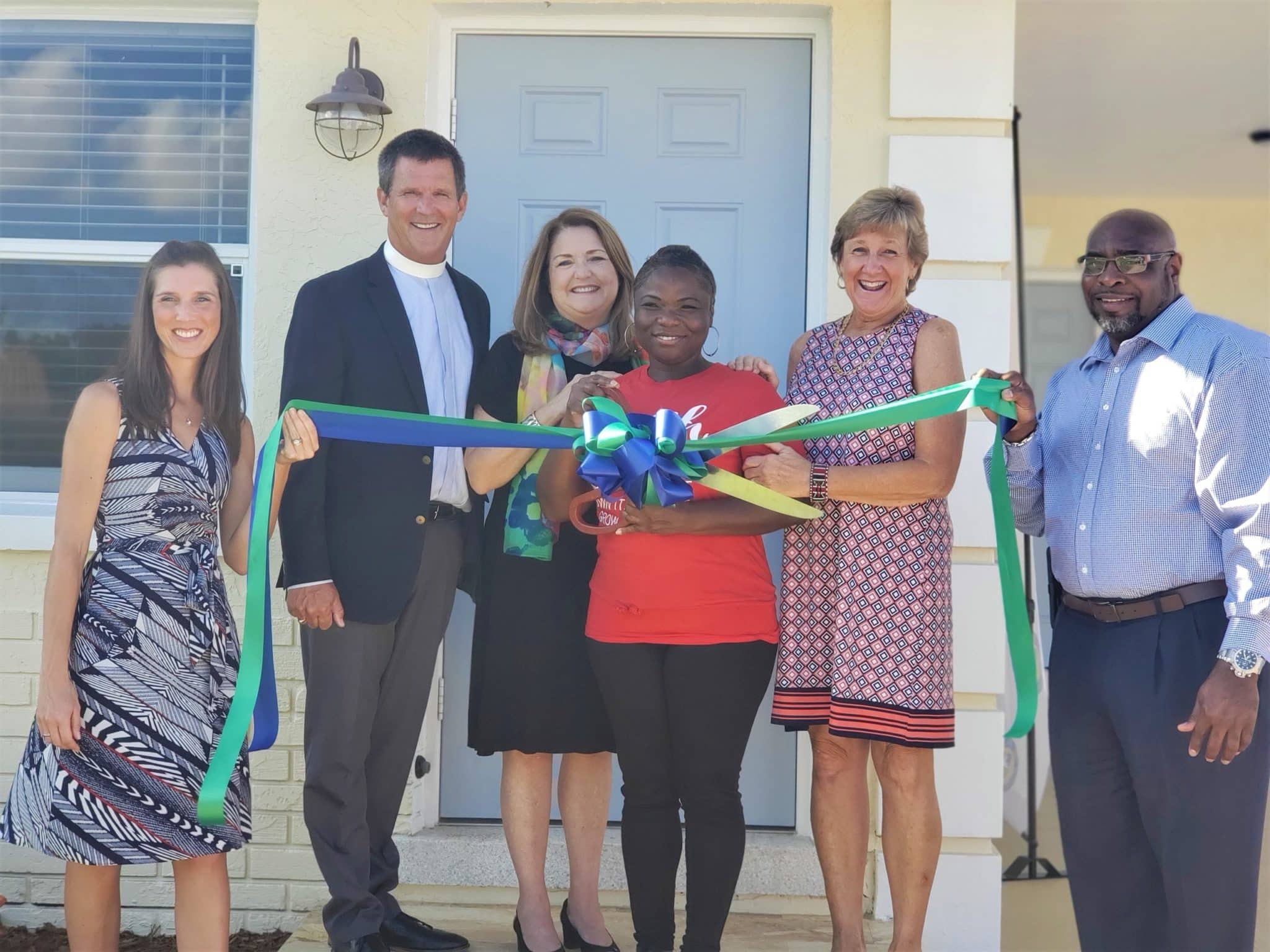 The Lord's Place has two Hearts of Palm (HOP) Houses for graduates of our programs and services.
Named for "Hearts of Palm", an outreach ministry of St. Mark's Episcopal Church in Palm Beach Gardens, the newly renovated homes were offered to The Lord's Place and are used as graduate single-family homes in West Palm Beach.
The first residents of HOP House moved in at the end of 2017, just in time for the holiday season, with the official ribbon-cutting ceremony on February 5, 2018. The official ribbon-cutting celebration for the second HOP House was held in September 2019, and is home to graduates of The Lord's Place.
Residents of HOP house are graduates of The Lord's Place programs and services, and will pay affordable rent and utilities, living in a nice home while continuing to work and save money for their own home.