CARE Team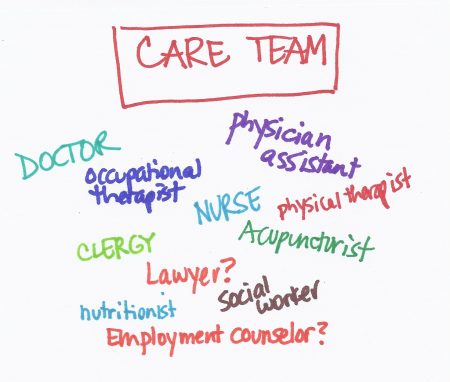 The CARE Team is an assertive community treatment (ACT) program that provides comprehensive physical and mental health care to homeless men and women throughout Palm Beach County. The heart of CARE, which stands for Counseling, Access, Recovery and Education, is a multidisciplinary team of professionals who work together to address clients' health-related needs. The team consists of a psychiatric nurse practitioner, case managers, therapists, vocational specialists and a medical liaison.
The CARE Team was created in response to increasingly prevalent evidence that the community's most vulnerable residents were falling through the cracks when it came to navigating the complex local healthcare system. These difficulties contributed to a number of deleterious outcomes, including criminal recidivism, mental health destabilization, untreated, life-threatening health problems, and recurring substance abuse issues.
From July 1, 2018 – June 30, 2019
94% of those who left our mental health program were medically stable at time discharge.
92% were connected with a medical home at time of discharge.
70% avoided the use of emergency services while enrolled in the CARE Team.
90% had health insurance at discharge.
84% were stably housed at discharge. This represents a 17% increase over last year.
51% were employed or receiving Social Security Disability benefits at the time of discharge. This represents a 24% increase over last year.