Meet our Ending Homelessness Breakfast 2021 Award Recipients
Anna Mann de Peyster – 2021 Ending Homelessness Award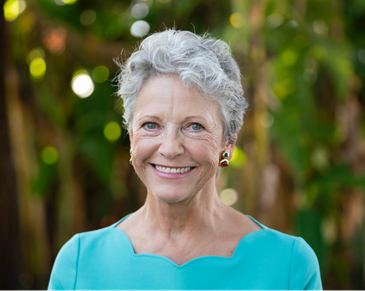 The Lord's Place is proud to announce Anna Mann de Peyster as the 2021 Ending Homelessness Award recipient.  Her humble and kind nature has changed the landscape for The Lord's Place and furthered its mission in ending the cycle of homelessness here in Palm Beach County.
Though Anna was born in Scotland, she resides in West Palm Beach, FL, and has always had great compassion to help those in most need.  She and her husband, William Mann, now deceased, shared a deep faith that has sustained her throughout her life and propelled her to make two transformational gifts to The Lord's Place.  In 2018, she gave a gift in honor of William to lovingly name The Lord's Place housing campus for men in Boynton Beach, the William H. Mann Place for Men.  Shortly after that, she gave the launching gift for the agency's Home for Good Campaign, resulting in more than $19 million in generosity, helping to expand, increase and sustain the agency.
Anna received her B.A. and M.A. from New York University and has published three novels.  One of her greatest accomplishments was raising three wonderful and successful children and now ten grandchildren.  Her affiliations include Hospital Albert Schweitzer Haiti, Chair of the Board of Regents of Children's Hospital Los Angeles, and Catholic Charities of the Archdiocese of New York.
As Anna stated recently, "We all have many calls on our charitable funds and it's hard to decide where the most need is. Happily, in this case, The Lord's Place has a great success record in helping the homeless with practical as well as much-needed care.  Thanks to the devoted leadership of Diana Stanley and the team at The Lord's Place my decision was very easy."
Daryl Houston – 2021 Unsung Hero Award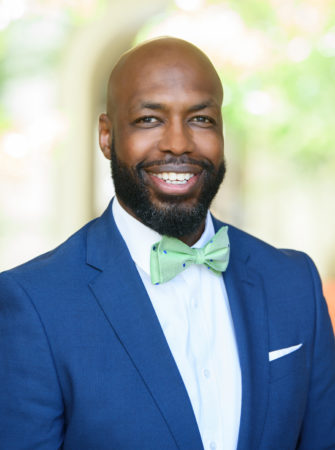 In our community, some people work quietly behind the scenes to help remove obstacles, help those in need, connect agencies and allow progress. The Unsung Hero Award is our grateful recognition to them.
This year's Unsung Hero works with donors to ensure their philanthropic interests are met in the community and listens to the nonprofit's needs. He matches a donor's intent with an agency's mission to provide the resources that will be impactful. He has changed the landscape in his professional role through his outstanding character, integrity, kindness, and humility. His footprints have changed our community, yet he never expects applause or even acknowledgment.
At The Lord's Place, this Unsung Hero has advocated for our mission, those we serve, funding, as well as housing.  We are proud that he represents our agency through our advocacy committee, as he is a fierce voice for racial equity and those who go unheard.
We are proud to announce that the Vice President for Community Impact at the Community Foundation for Palm Beach and Martin Counties, Daryl Houston is the 2021 Unsung Hero!
Life is complicated. But at The Lord's Place, we are clearing the way for our clients.
With your support, we can help our clients access housing, employment, and a fresh start.
Looking toward the future, we are confident and hopeful as we build a new campus for our clients, programs, and services.
With you on our team, we are removing obstacles and helping individuals
and families navigate their journey out of homelessness.
 Together, nothing can stop us from clearing the way.