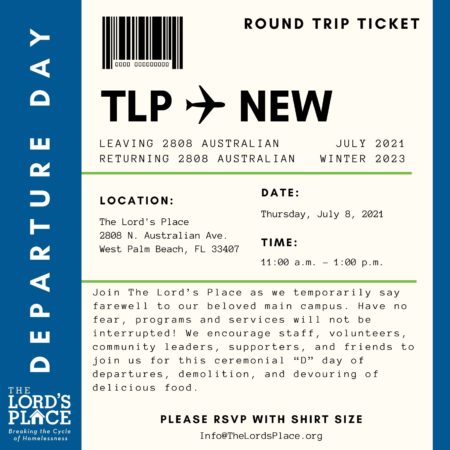 Thursday, July 8th

Is the departure from and temporary relocation of
The Lord's Place main campus at 2808 Australian Blvd.
Save the date!
Or better yet, RSVP today with your t-shirt size and join us as we say
"farewell until we meet again" in our new building, our

Home for Good

!