Creative Vision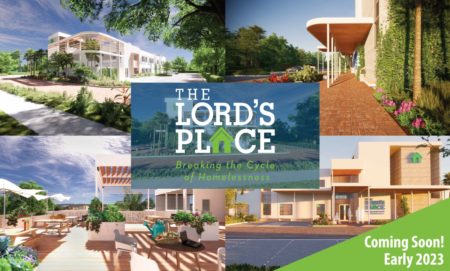 The new building should reflect the importance and impact of The Lord's Place and its 40-year heritage, dedicated to "ending the cycle of homelessness in Palm Beach County." It should be clear to all that this is the new 'home' of The Lord's Place.
The new building should be a major statement in the Community, reflecting the leadership that we have long demonstrated, not only among homeless providers, but also among the entire non-profit community.
– But it should not be overbearing or lavish or ostentatious.
– And, conversely, it should also communicate a certain humility, reflective of who we are as an agency and as individuals.
The building should feel like 'home' for the clients we serve, the staff we support, the donors we invite, and the community we include.
– But It should not, in any way, look like a 'homeless shelter'.
It should reflect our openness to all people, especially the poorest among us. It should be inviting and embracing for the clients we serve – welcoming from the outside, and safe and nurturing from the inside.
– But with a sense of control, protective of those who enter – not soft or fragile.
It should feel solid, demonstrating security and safety.
– But not a fortress, not with any sense of constriction or restraint.   It should reflect a sense of optimism, modernity and a look toward the future.
– But should reflect our heritage and our roots – not overly contemporary.
The space should have some flexibility, as people and projects evolve over the years – a warm and inclusive structure, with spaces for open conversations and private contemplation, in a comfortable, confidential atmosphere.
The building should be in harmony with our environment, efficient in the use of the resources we need, and sensitive to the world around us.
The building should be dramatic in its vision, yet calming as a place to call home – "Home for Good" – for all who enter and all who know us: clients, staff, donors and the community at large.
*Written by Pamela McIver, Past Board Chair, 2019