The Lord's Place announces the Van Arnam Family as the SleepOut 2019 Honorary Family.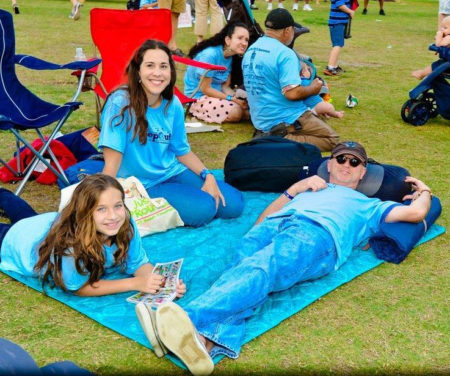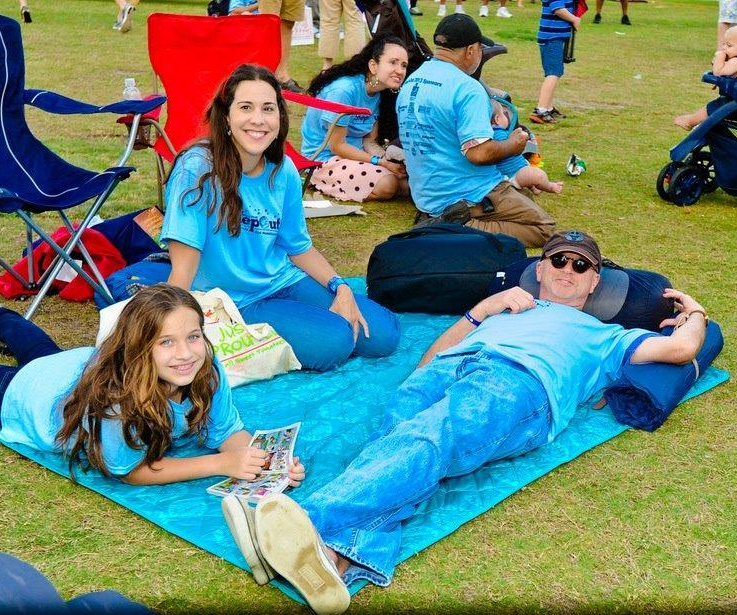 The first time that Bibi and Jon Van Arnam and daughter Alexandra participated in The Lord's Place SleepOut together was as a "family date" in 2012. That's appropriate since the theme of this year's SleepOut is family – in all of its forms.
Jon began participating in SleepOut soon after it began 12 years ago.  In his position as Palm Beach County Assistant County Administrator, responsible for the county's Community Services Department, he wanted to learn more about how the services provided through his department and its sister agencies helped those who are homeless.  "Even supporters of organizations can find themselves becoming detached," he said.  "I found SleepOut, where you hear the stories of those whose lives have been changed and sleep out overnight together, is a way to reawaken your commitment and reconnect with the cause."
Bibi, who was employed as a grant writer in the Palm Beach County Community Services Department, began attending SleepOut in 2007 with her daughter, Alexandra, who was only seven at the time. "Part of my job involved summer camp scholarships for homeless children so it was natural for me to go to SleepOut," Bibi said.  "But from the first time I went, I realized how different SleepOut is from other events.  When you walk out of other events, you think you've done your job because you wrote a check or showed up, but after SleepOut you walk out with a feeling that lasts until the next SleepOut.  It stays with you that you are making a difference for the clients, but they are also making a difference in me."
This year, and every year since 2012, SleepOut has been a family affair for the trio.
Alexandra, who is now 15 and a student at Dreyfoos School of the Arts, said she looks forward to SleepOut each year.  "I Just like the experience of it all," she said. "Coming together as a community to raise awareness of such an worthy cause is important.  Also, for someone of my age, it's important to be exposed to the issues in our community like homelessness.  It lets me know that I can be a part of doing something to help. It inspires me every year."
Bibi said she is also impressed with the dedication of The Lord's Place staff.  "You can see their passion – it's not just about their paychecks," she said.  "Everyone there demonstrates the natural ability to relate to and care for those who are in need."
Jon Van Arnam retired from the county as Deputy County Administrator last year and Bibi left her position in 2014.  Both said they are honored to be selected as this year's SleepOut Honorary Family.  "To be asked to represent something we feel so strongly about is a true honor for our family," Bibi said.  "Taking care of each other as a family is important but it is also important to take care of everyone in our community. We are all part of this community, and we have to do all we can to make it better."