Effective Programs and Services of The Lord's Place
Housing

We offer clients a range of housing options, from supportive housing to safe and affordable graduate housing for clients ready to leave the program.
We provided supportive housing for 438 individuals (9.5% increase)
95% of clients served in 2020-2021 were no longer homeless at the end of the year
Job Training and Employment
At Café Joshua, the job-readiness training program ultimately leads to employment and self-sufficiency.
We provided employment services for 377 individuals (16% increase)
Conducted 2,191 job coaching sessions, many of which were virtual due to the pandemic
Street Outreach and Engagement
Our peer-led street team engages locally with the chronically homeless, with the goal of building trusting relationships that spark journeys to self-sufficiency.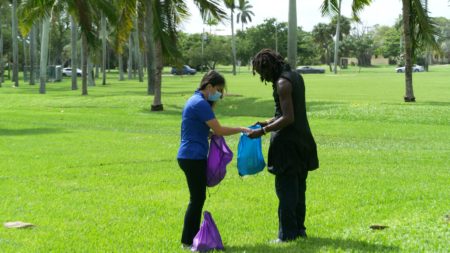 We served 590 individuals were served (27% increase)
We connected 329 street engagement clients to safe housing (40% increase)
Care Team

Wraparound care coordination for clients with intensive behavioral health, substance abuse and serious medical concerns.
We provided CARE Team services to 151 individuals
97% avoided the use of emergency services while on CARE Team, an 18% improvement over the previous year

Reentry Services
Services specifically designed to meet the needs of those in, or recently released from, incarceration.
We provided pre-release reentry services to 363 individuals at the Sago Palm Reentry Center
We provided post-release services to an additional 171 individuals and 77% avoided re-arrest for one year after enrollment
Gender Specific Services
Clients are served in a supportive atmosphere based on specific gender needs through workshops and therapeutic services.
41% of clients are female, 58% are male, 1% are transgender or other
Children & Youth Services

We are committed to stopping intergenerational homelessness with mentoring, tutoring and pro-social activities to encourage scholarship, independence, responsibility, and team-building.
100% of youth living at our Family Campus remained on track for grade promotion
There were 208 days of 223 unique youth activities this year