Reentry Summit Palm Beach County
Reentry Summit Palm Beach County 2018 was a resounding success!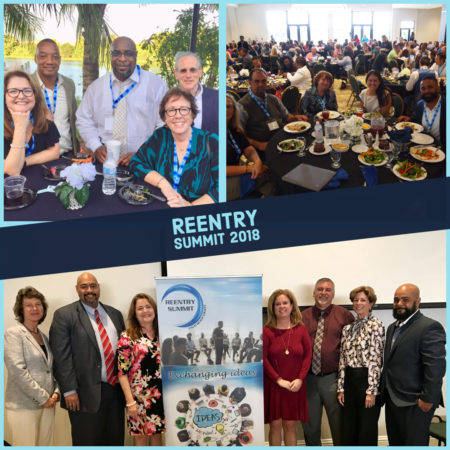 Two hundred sixty-two thought leaders on prison reentry came together from across the nation Oct. 3-5 for this inaugural event.  The summit was co-chaired by The Lord's Place and the Palm Beach County Public Defender's Office and presented by Palm Beach County's nationally-recognized reentry collaborative including the Palm Beach County Department of Public Safety, Florida Atlantic University School of Criminology and Criminal Justice, Palm Beach County School District, Palm Beach County Sheriff's Office, National Association of Mental Illness, Palm Beach State College, Gulfstream Goodwill Industries, Florida Department of Corrections, Riviera Beach Justice Service Center, Matthew 25 Ministries, CareerSource, Plunk Designs, Wordsmith Communications, and Florida Atlantic University's Phyllis and Harvey Sandler School of Social Work.
Keynote presentations were made by Pennsylvania Secretary of Corrections John Wetzel, Tonier Cain and University of Cincinnati Head of School of Criminal Justice Ed Latessa, Ph.D.  More than two dozen experts and those benefitting from reentry services led 20 breakout sessions on a broad variety of topics.  General Continuing Education Units were provided  for Florida licensed LCSWs, LMFTs, LMHCs and Psychologists through FAU Phyllis and Harvey Sandler School of Social Work.
Thank you to everyone who attended and helped make this a fantastic success!
To see a list of attendees, click here.
 To see pictures taken at the conference, click here!