Message from Our Board Chair
Dear Friends of The Lord's Place: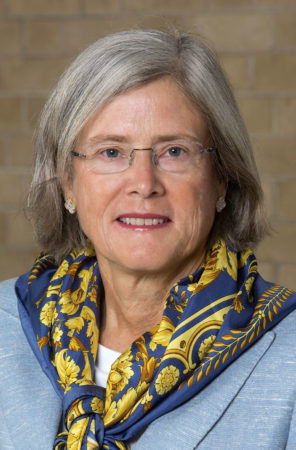 It's always nice to announce happy news, especially in our world where the struggles to combat homelessness can appear so daunting.  At the end of 2021, the agency announced that we were closing in on our $20 million Home for Good capital campaign goal. Thanks to a very generous and additional recent donation from board member Diana Barrett and her husband Bob Vila, we have crossed the threshold of $20 million for the campaign!
What does this mean? Quite simply, we will be able to finish construction on a new and purpose-built 25,000 sq. ft. programming facility at 2808 Australian Ave. We will be able to create more client housing by constructing an inter-generational facility in Lake Worth to be known as Burckle Place III.  And we will be able to sustain our life-changing programs with dedicated funding, rather than relying on sources that are often of limited duration.
More importantly, we are honestly delivering on the phrase, "Home for Good." As you know, The Lord's Place mission is to break the cycle of homelessness once and for all. We can only break that cycle if we offer permanent solutions that begin with housing, coupled with supportive programming available for all in need, especially the poor, homeless, and formerly incarcerated men, women, and children of Palm Beach County.
Please acknowledge and applaud with me the foundational donors who had the foresight and belief to launch the Home for Good Campaign — Honorary Chair, Anna Mann de Peyster and Palm Beach Mayor Danielle Moore who between them launched our campaign with $7 million.  Their support made all the difference in our confidence to know we could move forward with our first-ever capital raising initiative.  And a special thank you to all of you in helping us meet our goal.
We believe in the power of happy news especially when it inspires others.  I hope this lifts your spirits and incentivizes others in our community to add to the goodwill that this campaign generated, as we move to complete our Home for Good initiatives.  Spread the word that it's not too late to be part of this happy place by finding one's place in the campaign to make a Home for Good.
Sincerely,


Cornie
P.S.  We still have naming opportunities and places within our building projects to make your mark to add permanence to our housing solutions.  Reach out to Anne Noble at 561.578.4928 or ANoble@TheLordsPlace.org.