Volunteer
The Lord's Place staff is thrilled to have volunteers to support our programs. Volunteers play an integral part in providing our clients with esteem-building, respectful services.
A key need is for volunteers at our Joshua Thrift Stores, 7600 S. Dixie Highway, West Palm Beach and 750 S. Military Trail, Suite A, West Palm Beach, and (soon) 905 US Highway 1, Lake Park.  For store hours, click here.  This opportunity is generally for adults. However, individuals 16 and 17 years old can volunteer if accompanied by an adult.
To volunteer with us we ask that you fill out this application and then attend one of our monthly volunteer orientations. After this point we will be able to match you with a program that best matches your interests and skill sets!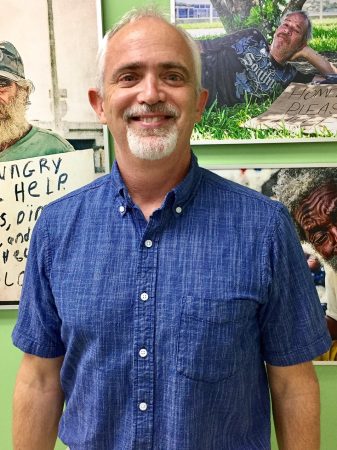 For more information, and to hear about the next volunteer orientation,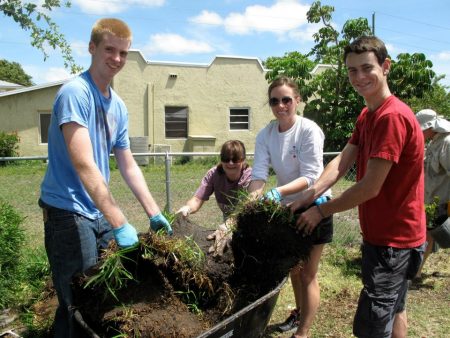 please contact David Rogers, Volunteer Coordinator at
volunteers@thelordsplace.org or call 561-537-4676.
Volunteer orientation is held at 9 a.m. on the first Wednesday of the month and at 1 p.m. on the third Wednesday of the month at our administrative office, 2808 N. Australian Ave, West Palm Beach.
Volunteer Orientation for Wednesday, March 18th has been canceled.
*The only scheduled volunteer orientation in April will be held at 1 p.m. on Wednesday, April 15th*
Serving Up Volunteer Opportunities
The following volunteer positions are now available at The Lord's Place:
Garden tenders – William H. Mann Place, 1750 N.E. Fourth St., Boynton Beach, FL 33435. Needed three to four times a month (one or two hours per visit) for maintenance of the vegetable, butterfly and zen garden.
Assistants – Joshua Thrift Store, 7600 S. Dixie Highway, WPB. Four- and eight hour shifts available.
If interested, complete an application and send it to Volunteers@TheLordsPlace.org.
For more information, contact Volunteer Coordinator David Rogers at drogers@TheLordsPlace.org.
Volunteer Testimonial
"We had a very inspiring experience. Our client started telling us his story. It was sad and involved. I fought back tears but listened carefully," said Mike Witt. He and his wife Mikki volunteer in the job training classroom. "Many times he stopped just to tell us how much it means to him that we cared. Now, I realize that the job ready tasks are important, but it is the fact that we are taking time out of our life to help them individually that is so very important."
**Please complete a volunteer application – save it to your desktop and rename with your last name first, first name last — then return with the signed last page of our  policy and procedure manual (found within the volunteer page link).  The policy & procedure manual is for you to keep. **
IMPORTANT VOLUNTEER DOCUMENTS: