Labor of Love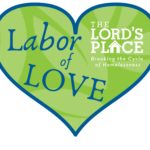 Achieving independence isn't an easy task. For our clients, it requires dedication, hard work, and a supportive team of people who offer a hand up. We are proud to introduce you, our friends, to the clients of The Lord's Place, and the staff members who work side by side. It is a Labor of Love – but we love helping clients achieve their dreams of independence.
To read stories about our Labor of Love has changed lives, click here.
Thank you for helping us continue this Labor of Love at The Lord's Place.