Slate of new apartments and houses coming to the county as demand surges due to pandemic moves.
Among the factors: Work-from-home setups have led people to move to warmer climes earlier than they had planned.
Alexandra Clough Palm Beach Daily News
Published: December 29, 2020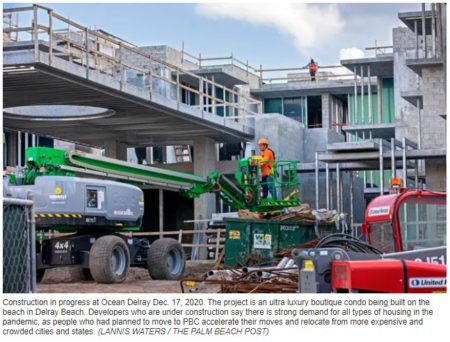 A department store that closed in West palm beach is being replace by a luxury rental apartment complex, not another retailer>
The site of a former office building on the Intracoastal Waterway in Boca Raton is being transformed into a luxury condominium, where units cost millions of dollars each.  And the owner of a Boynton Beach shopping center, where a large tenant shut down during the coronavirus pandemic, is working on a plan to turn part of the development into multi-family housing.