Welcome to Your Opportunity to 'Speak Up!'
Help The Lord's Place advocate for people in need of housing.
SleepIn for SleepOut is a time for the community to gather
and affirm their commitment to end homelessness.
This event is our chance to respond to an uncertain world
and a growing need for housing people in need.

Learn about and support the Sadowski Housing Trust Fund  – What is the Sadowski Trust Fund?
New House Bill 5401 and Senate Bill 2512 has been introduced to permanently cut affordable housing funding by two-thirds and these bills codify a PERMANENT sweep of the Sadowski Trust Funds. If these bills are signed into law, trust funds will be reduced from $423.3 million to $141 million. SHIP funds will be reduced from $296 million to $99 – drastically reducing SHIP funds in our county by $14 million!  Read more here.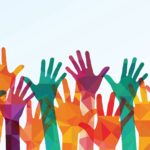 Take Action:  Call or email Senate and House leadership!
1. Ask them to support a permanent STOP to the sweeps.
2. Let them know you think the proposed amount of funding for housing is too low.
3. Advocate that Florida can meet all it's infrastructure needs without taking the housing money this is desperately needed to help Florida's workforce and seniors.
Click here for more information
The Lord's Place engages in advocacy and systemic reform initiatives to advance the interests of people experiencing homelessness and those who are formerly incarcerated. To learn more about our priorities, accomplishments and efforts, please visit our main page by clicking here.