The Youth Center
The Youth Center, located on the grounds of The Lord's Place Family Campus, provides a stable environment for learning and enrichment to meet the needs and learning styles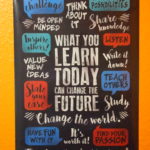 of all children (Kindergarten – 12th Grade).  It will mirror a rich and rewarding learning atmosphere similar to school, including a display of student work as well as academic achievement awards.
The Youth Center is a welcoming place:
1. Children can develop and improve their social skills, as well as enhance good character traits. The Center will employ the "Character Counts Program."
2. Children have the opportunity to enrich their learning through reading and technology. This will include iReady and various other technology-based learning platforms provided by the school district.  The Center will also have a grade-level reading library that shares county standards, and students will be held accountable through reading logs, as well as completing book reports.
3. Children can expand and explore their interests through art, dance, music and sports. Workshops and sessions will occur several times a month based on the interests of the children, and provided by volunteers from Oxbridge Academy, as well as other outside volunteers.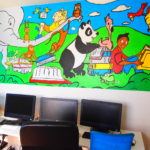 4. Children can take advantage of tutoring services provided by teachers and volunteers.  These services take place twice a week from the school district, and every Thursday from Oxbridge Academy volunteers
5. Children can participate in various field trips throughout the school year that are both fun and educational.
6. Children can also partake in a career night, where children will have the opportunity to meet individuals from a range of different fields. This night will be informative as well as have students explore various career paths either through college or vocational schools.