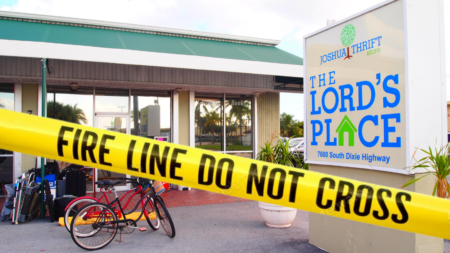 The Lord's Place Joshua Thrift Store location on Dixie Highway in West Palm suffered fire damage last night. Because it happened during overnight hours, there were no employees or customers on the premises. While we do not know the extent of the damage and are waiting for the fire department's final assessment, we anticipate that it could be significant. As devastating as this news is, our organization resolves to rebuild and continue our mission to end the cycle of homelessness in Palm Beach County.
This location will be closed until further notice.  The Lord's Place two other Joshua Thrift stores in Lake Park at 905 US Hwy 1 and 750 S. Military Trail in West Palm Beach will operate normally.
Thank you for your thoughts and prayers.
Diana Stanley- CEO of The Lord's Place