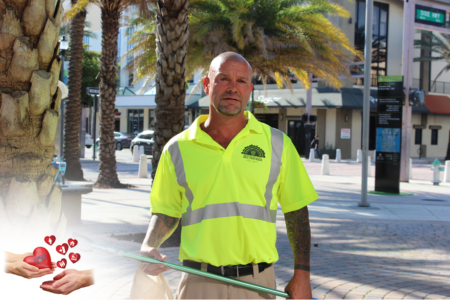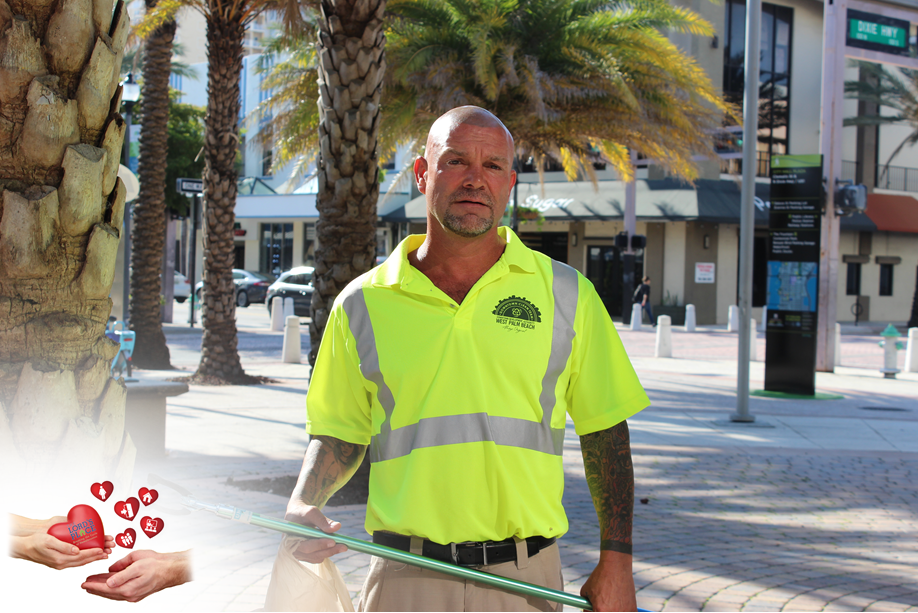 Sean came to The Lord's Place in 2016 after serving twelve years in prison. While he was incarcerated, both of his parents passed away, and when he was released, he was given a bus ticket to West Palm Beach to stay with his brother. Unfortunately, when he arrived, he discovered his brother was also experiencing homelessness. Sean began picking up on his brother's habits, including drinking and drugs, which is a common coping method for many who live out on the streets. During his time on the street, Sean was abused, and attempted suicide several times, his drinking increasing with his depression.
When he learned about The Lord's Place and the Reentry Program here, he was provided a bed at the Men's Campus, but was still suicidal, depressed, and addicted to alcohol. After another episode of severe depression resulting in hospitalization Sean agreed to follow his doctor's recommendations, and participated more enthusiastically in all therapy services.
Sean learned coping skills, became consistent with his medications, worked hard to overcome his traumas, and has recently been successfully discharged from the CARE Team. He also completed the Job Ready program, and has a position of The Lord's Place's newest social enterprise, the Clean Team. Sean is very good at managing his new income, and hopes to soon have a home and car of his own.