Ending Homelessness Breakfast
The virtual Ending Homelessness Breakfast was a great success, thanks to you!

Thank you to the more than 1,000 people who joined us on Thursday, November 18th for this free, inspirational and virtual program.  The generous donations helped us raise about $250,000 to continue delivering our life changing services to our most vulnerable neighbors.  Below are links if you would still like to watch or share our program or make a donation to help end the cycle of homelessness here in Palm Beach County.

Kurt Gehring – Chairperson of the 14th Annual Ending Homelessness Breakfast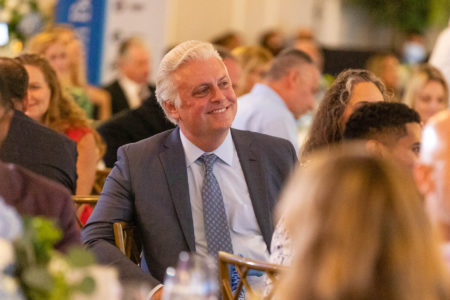 Kurt Gehring is the CEO of Gehring Group | Bentek. An alumnus of Florida State University, Kurt is an insurance industry veteran with more than 30 years of experience and leads his organizations with the goal of providing clients the highest level of service.
Volunteerism is a cornerstone of Gehring Group | Bentek, and Kurt leads by example when it comes to serving the community. Kurt has dedicated his time to The Lord's Place for ten years, participating in events such as the Ending Homelessness Breakfast, SleepOut, An Evening of Dinner and Song, and serving Thanksgiving meals to more than 300 clients of The Lord's Place. Kurt has a passion for flying and has been a pilot for more than 20 years.
When he's not above land, you can find him boating and fishing the high seas down in Key West.
Thank you to our 2021 sponsors!