February 15 Evening of Dinner and Song
Featuring John Pizzarelli to benefit The Lord's Place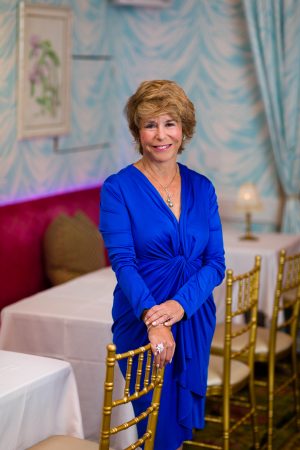 World-renowned guitarist and singer John Pizzarelli and his wife Jessica Molaskey will bring favorites from the American Songbook to the Royal Room stage at The Colony Hotel in Palm Beach Feb. 15 as supporters of The Lord's Place gather for An Evening of Dinner and Song.
The gala evening will begin at 6:30 p.m. a poolside cocktail reception, followed by dinner and the show in The Royal Room at 7:30 p.m.  Pizzarelli and Molaskey will perform favorites from a variety of musical genres drawn from the American Songbook.
Welcoming guests will be Chairman Pamela McIver and husband Brian McIver. Event patrons include the McIvers along with Sandy and Edward Meyer, Christina Dennis, Mary Kathleen Ernst and Edmund Spivak, Susan Keenan, Joan and Charles Lazarus, Hazel and Michael Schultz, Jamie Stern and Steven Brown, and Jan Willinger and Robert Spiegel.  Others supporting the evening include Evelyn and Arthur, Diana Barrett and Bob Vila, Laurie Batchelor and Gordon Warnke, Nancy and Peter Brown, Susan and George Cohon, Joanna and Joseph Elm, Cynthia and Neal Hochman, Carole and Bill Strawbridge, and Bob Wright.
All proceeds benefit programming and services at the eight campuses of The Lord's Place, which has been helping break the cycle of homelessness in Palm Beach County for 35 years.
Tickets are $650 at the donor level and $850 for the patron level.  For tickets or more information, call The Lord's Place at 561-537-4645.