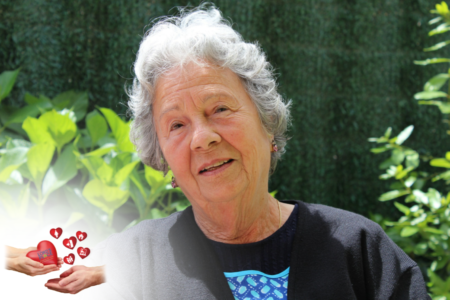 Dana has been housed for just about two months, and is making incredible improvements from when we first met her. She was initially living very happily in an adult-only community, when her children fell on hard times and came to live with her. Because of the neighborhood restrictions, she was evicted from her home.
She lost her money trying to help her children, and was unable to afford a new home, forcing her to live out of her truck. Unfortunately, Dana broke her leg and ankle when she fell out of her vehicle, and was sent to a nursing home for care. They gave her one week to stay there until she needed to leave, and was thankfully connected to The Lord's Place for assistance.
Because she had been living out of her vehicle and the nursing home, she had been able to save two of her social security checks, which served as move-in money once she was connected with housing.
According to her Peer Specialist, "She's a completely different woman from the day I met her, and it's been a few months that she's been housed! She's riding her motorcycle, her leg is healed, she's cleaning her home for reduced rent, and is doing great!"