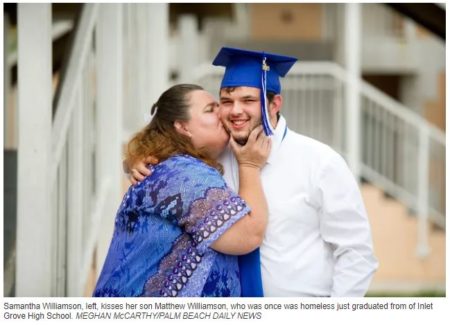 It's not about where you're from, but rather where you're going! Matthew Williamson never let his family's experience with homelessness stand in the way of pursuing an education. On June 17, Matthew proudly walked across the stage at Inlet Grove High School to accept his diploma, and will be attending Palm Beach State College to study marine service technology.
The Lord's Place family is beyond proud of Matthew and all he has accomplished. We know he will do great things!
To read the full story in the Palm Beach Post, click here.