Feed Those in Need.
Fill Your Soul With Gratitude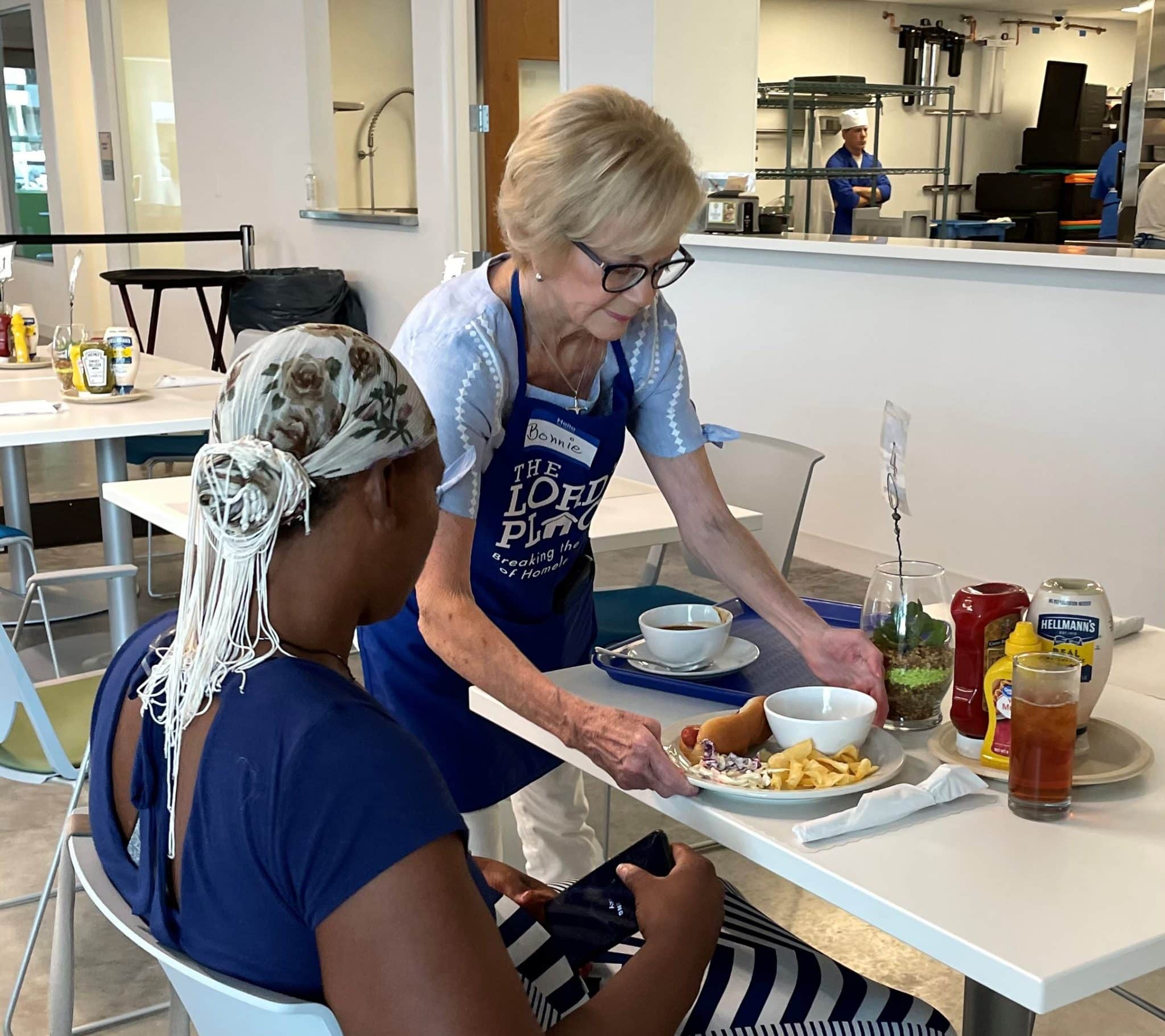 The Lord's Place Café Joshua provides a hot, multi-course lunch every weekday to 150-200 people experiencing homelessness at The Fortin Family Campus, 2808 North Australian Ave., West Palm Beach.
You and your group can be a part of this experience and learn firsthand about our clients' lives by adopting Café Joshua for a day. The suggested minimum $500 donation helps fund vital programs including housing, outreach, job training and placement, reentry, peer support, mental health services, and more.
We celebrate your philanthropy through a shareable social media post and in-house signage. This is a great way to give back to your community and grow as a team. Your group will leave with a sense of accomplishment, knowing that you helped break the cycle of homelessness.
The day begins at 10 a.m., after the group photo, with a half hour tour of The Lord's Place, which includes the Café Joshua kitchen, Engagement Center, Job Ready Classroom, and more.
At 11 a.m., after the tour and a brief training session, your team of up to 10 colleagues will take and deliver lunch and drink orders, clear empty tables, and serve as table companions. When lunch service ends around 1:30 p.m., your team will enjoy lunch in Café Joshua with the Volunteer Coordinator. Your day of service wraps up by 2 p.m.