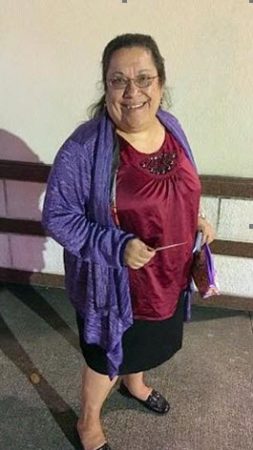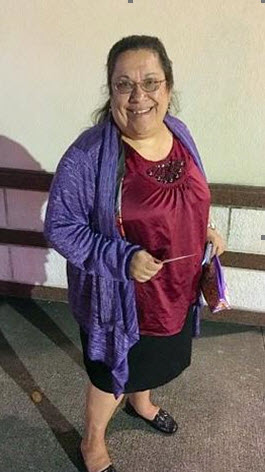 Isabel is an alumnus of The Lord's Place Family Campus. She has decided to share her story after a lifetime of struggles. We hope her story inspires you.
Isabel is originally from Cuba. She migrated to this country when she was 19 years old. A year later, she married. Life as an immigrant presented many challenges, she didn't speak English, and found it difficult to acclimate to the america culture. Isabel assumed the traditional married role. She had a child, and became a stay at home mother. Her husband at the time was physically and mentally abusive. He was also very controlling. Ultimately, her marriage fell apart. After her divorce, Isabel was left to care of her young toddler. She said she didn't know how to write a check or how to pay bills, or juggle work and family. She also did not know that she was suffering from major depression. Her mental illness made it difficult for her to cope with the demands of daily life. She struggled to get out of bed for work. Not being able to maintain employment, not knowing the language, and having an untreated mental illness, ultimately caused her to have a nervous breakdown, and become homeless. Isabel states that the stigma, and embarrassment associated with having a mental illness, particularly in the latino culture, all played a role in her decision not to seek treatment.
In 2011, while seeking shelter at the Lewis Center, she heard of The Lord's Place and Burckle Place.
Isabel moved to Burckle Place, and was able to get connected with many community resources she did not know about. She sought the assistance of the SOAR program. She also received Vocational Rehab Job coaching, and was referred to The Jerome Golden Center where she began receiving the mental health treatment she required.
"I will forever be grateful for Mrs. Dot, and Mrs. Val" Isabel said. Isabel also mentioned that Val Santiago taught her life skills, helped her gain confidence in herself and address her mental health issues.
Isabel is happy to announce that she is now living in an apartment subsidized by the Housing First Program. While volunteering at the Lord's Place, and with the help of The Lord's Place vocational rehabilitation Program, she completed the training of Peer Counselor, and now works part-time as a Peer Counselor at The Jerome Golden Center.
During her stay at Burkle Place, Isabel learned to maintain healthy relationships, made better life choices, and to understand that she must be compliant to maintain ongoing mental health treatment. Nowadays, Isable feels she's able to handle the natural ups and downs of life, and most importantly, she's learning to live with her mental illness.
So, what's next for Isabel? Isabel says, "she keeps it very simple". She serves others in her profession as a Peer Counselor. She's comfortable to say that she's "living one day at a time, and she's no longer homeless".