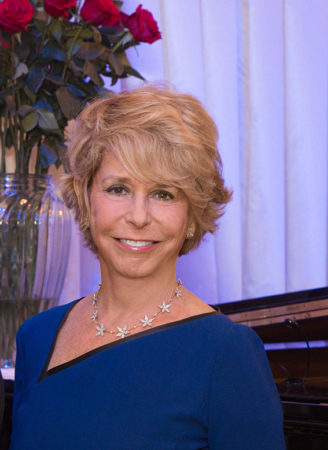 Pamela McIver is our 2017 Ending Homelessness Award recipient, in recognition of the more than 15 years she has devoted to the work of The Lord's Place.
Pam was board chair for the last five years and continues today on the Board, as Chair of the Advancement Committee. She started as a volunteer in 2000, working as a lunchtime table companion for our clients and helping write their resumes, sowing the seeds for the extensive job training program we have today.
For her work with us, she was named Volunteer of the Year in 2005 by the Association of Fundraising Professionals. In addition to the huge heart she has for our clients, Pam applies her years of public relations expertise to our marketing and development efforts.
She helped launch our first Ending Homelessness Breakfast and our first SleepOut — and has slept out every single year. Pam and her husband Brian support The Lord's Place in so many ways, including helping to create the Tomorrow Fund, to send our kids to summer camp and give them hope for a successful future.